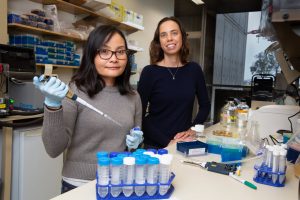 Embryonic stem cells have the potential to become any type of cell in the body. Once they start down a path towards a particular type of cell, they lose the ability to become any other type. No one understands why this is so or how it happens, but scientists are hoping to find a way to stall this unlimited potential in order to develop "regenerative therapies" that can give the body's own cells the chance to rebuild tissues and organs.
Now at the Salk Institute two scientists have discovered a new protein complex called GBAF that can do just that. Described in the December 2018 issue of Nature Communications, the complex offers hope of eventually providing a target for ways to help the body regenerate pieces of itself.
The promises of non-invasive medicine grow greater with every passing day.