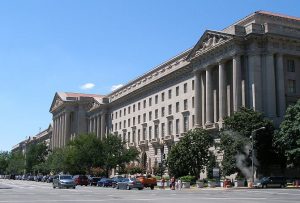 U.S. Federal regulators have approved a fast-growing transgenic salmon as the first genetically engineered animal raised for human consumption. But like so many dramatic advances in science, is it a historic breakthrough, or might we be putting the environment at risk because the approval process for the technology isn't stringent enough?
Auburn University's Conner Bailey thinks it's open to debate, according to a press release from Routledge of Taylor and Francis. In a recent policy review in Society & Natural Resources, Bailey suggests the U.S. Food and Drug Administration (FDA) may not be the appropriate agency to approve genetically engineered animals.
The article states the FDA was designated regulator for genetically engineered products in the U.S. only because of a Federal decision made in 1986 (updated in 1992) that established the Coordinated Framework for the Regulation of Biotechnology. This framework was supposed to divide responsibilities over such products among the U.S. Department of Agriculture, the U.S. Environmental Protection Agency and the FDA.
While Bailey's article was working its way through the peer review process, the Obama Administration ordered the agencies to reconsider how transgenic animals and plans are reviewed and subsequently approved, and gave them one year to do it. Despite this order, the FDA's Nov. 19 decision to approve production and consumption of a transgenic salmon will stand.
Bailey contends the FDA should not be making such determinations alone. "The FDA is ill-equipped, on its own, to make a science-based decision on ecological impacts," Bailey said. While their staff are experts on questions of food safety, they're unqualified on issues associated with aquatic ecology and aquaculture. "The risk of releasing what is essentially an exotic species into the wild is real and potentially significant." The agency's recent action is precedent setting, said Bailey, and likely will lead to the adoption of genetic engineering in other fish species and possibly other animals as well.
Read a free copy of the review from Society & Natural Resources, Volume 28, Issue 11, 2015, Pages 1249-1260. Transgenic Salmon: Science, Politics and Flawed Policy. A link to a key resource used in preparation of this policy review can be found here.